Plastic Bird Spikes are made from UV stabilized plastic material and available in different colors.Plastic spike strips stop pigeons, seagulls and larger birds from perching, roosting, and sitting on unwanted surfaces.This all UV stabilized, clear plastic spike can be installed quickly on all types of surfaces. Each 13" long strip has 20 plastic points and measures 6" wide, 5" high and can cover up to 7" of surface. Stops pigeons, seagulls, crows and larger birds Protects ledges, parapets, fences, windowsills, and more!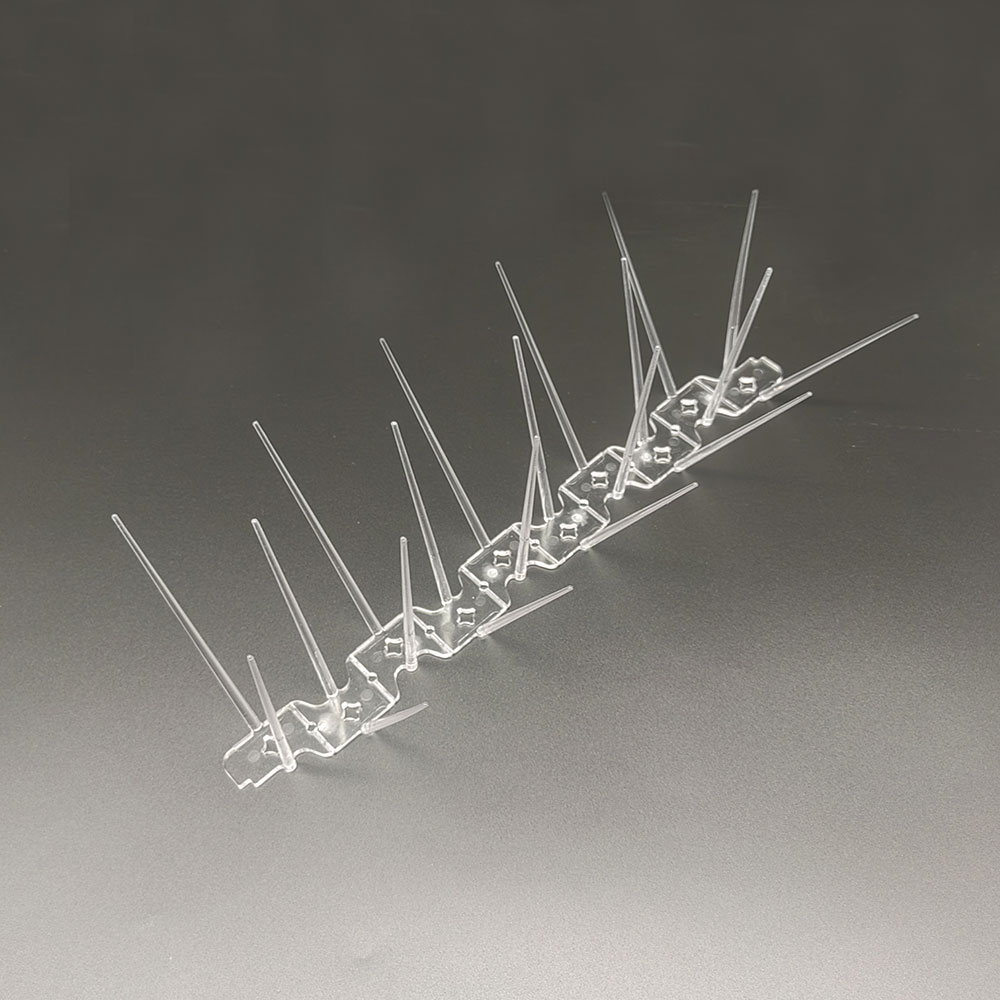 Features:
The plastic bird spike design allows for quick and easy installation.
Multiple screw holes to secure screws and nails Glue troughs for construction grade adhesive Made from UV stabilized thermoplastic material, each strip is constructed to endure the harshest of weather conditions. .
Easy to install; glue, screw, or tie down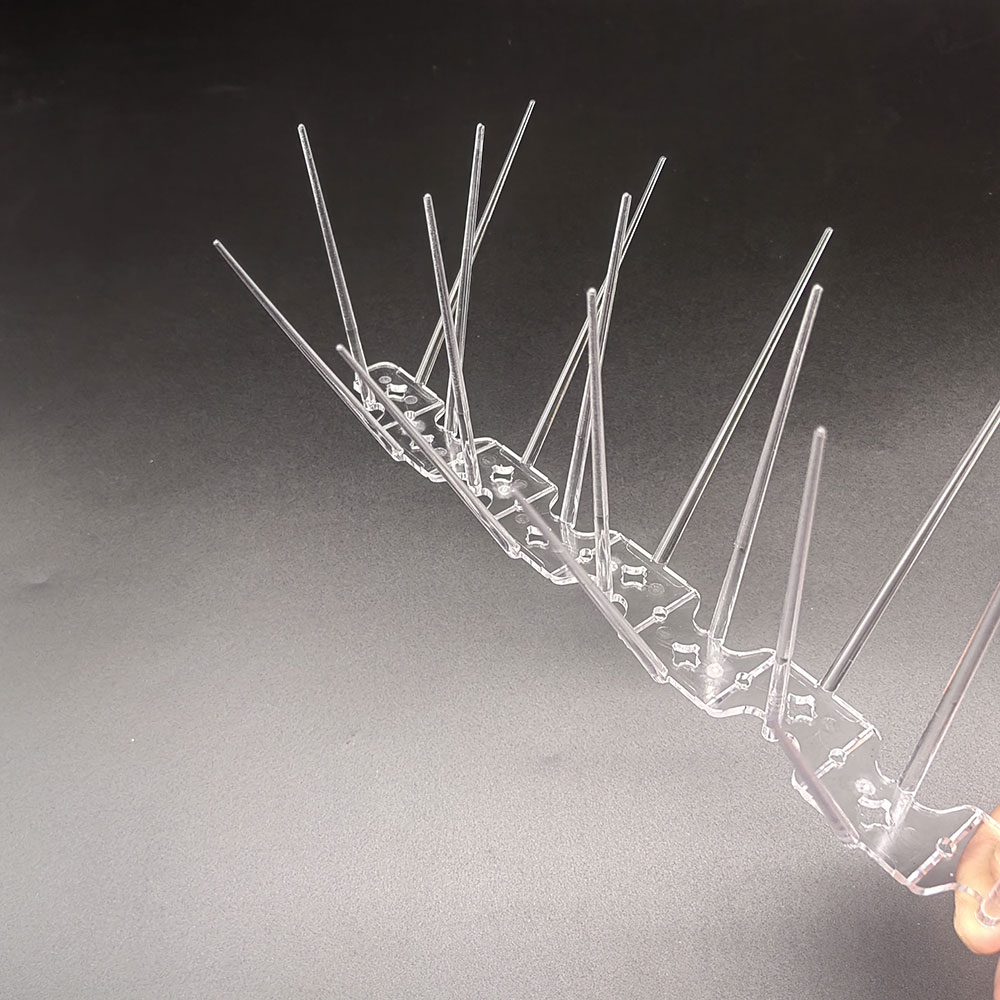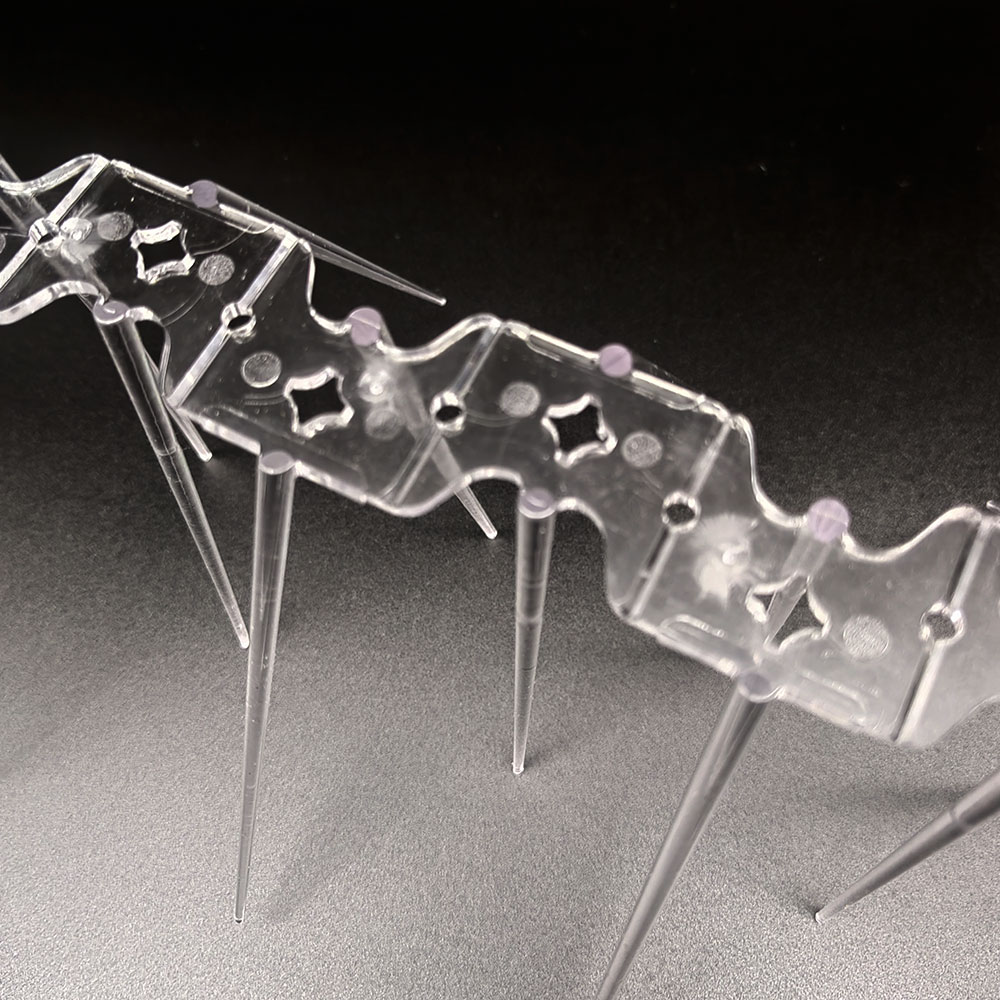 Multiple screw holes to secure screws and nails
---
Post time: Feb-03-2023