【10 Piece Set】 Including:Garden Tote*1, Cut-resistant Gloves*1, Garden Shovel*1(Aluminum), Garden Rake*1(Aluminum), Mini Rake*1, Mini Triangle Shovel*1, Mini Round Shovel*1, Folding Saw*1, Garden Pruner*1, Sprayer Bottle*1.
【ERGONOMIC HANDLE】: Non-Slip design of the handle provides superior comfort and reduces fatigue on the hands and wrists.The hanging hole at the end of the handle can increase the space utilization, it also includes a Garden Pruner can accurately shape the image of plants,Is your ideal tool for beautifying plants.
【Multifunctional storage bag】:The interior of the tool storage bag is waterproof and has sufficient internal space, which can be used not only as a storage belt, but also as a water storage bucket,In addition please do not mix particles in the spray bottle to avoid blockage.
【Ideal Choice】:Our set can save you time for selection and also meet your daily gardening needs, so you can use this time to better take care of the plants you raise,Growing healthy vegetables and fruits,Build your own small farm.
【Gardening gifts】:Beautifully packaged and practical tools can be used as gardening gifts for friends who love gardening and planting around you,Deepen each other's emotions and create more themes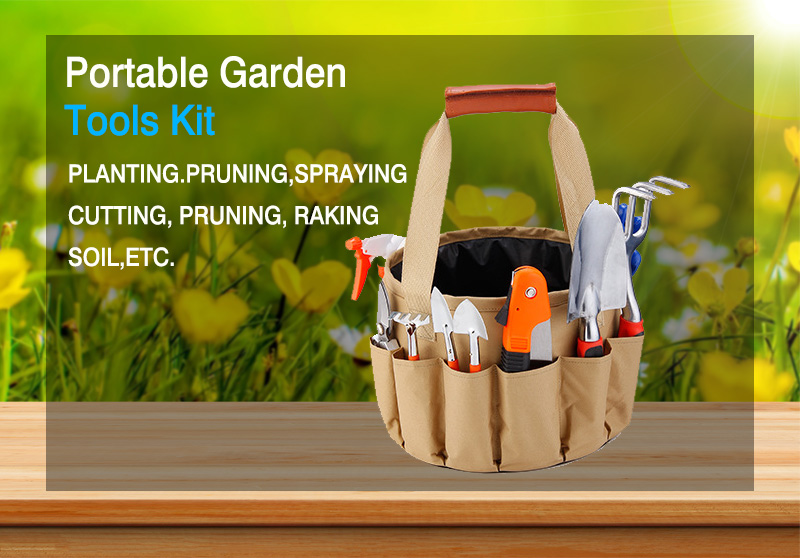 ---
Post time: Apr-22-2021