The Solar Mesh Guard Kit protects solar panels, electrical wiring and the roof  from pest bird damage.

* 8 inch x 100 feet roll solar panel wire guard with finer mesh (½ x ½ inch), The length size of one hundred feet is standard size since most solar systems require a minimum of one hundred feet of coverage.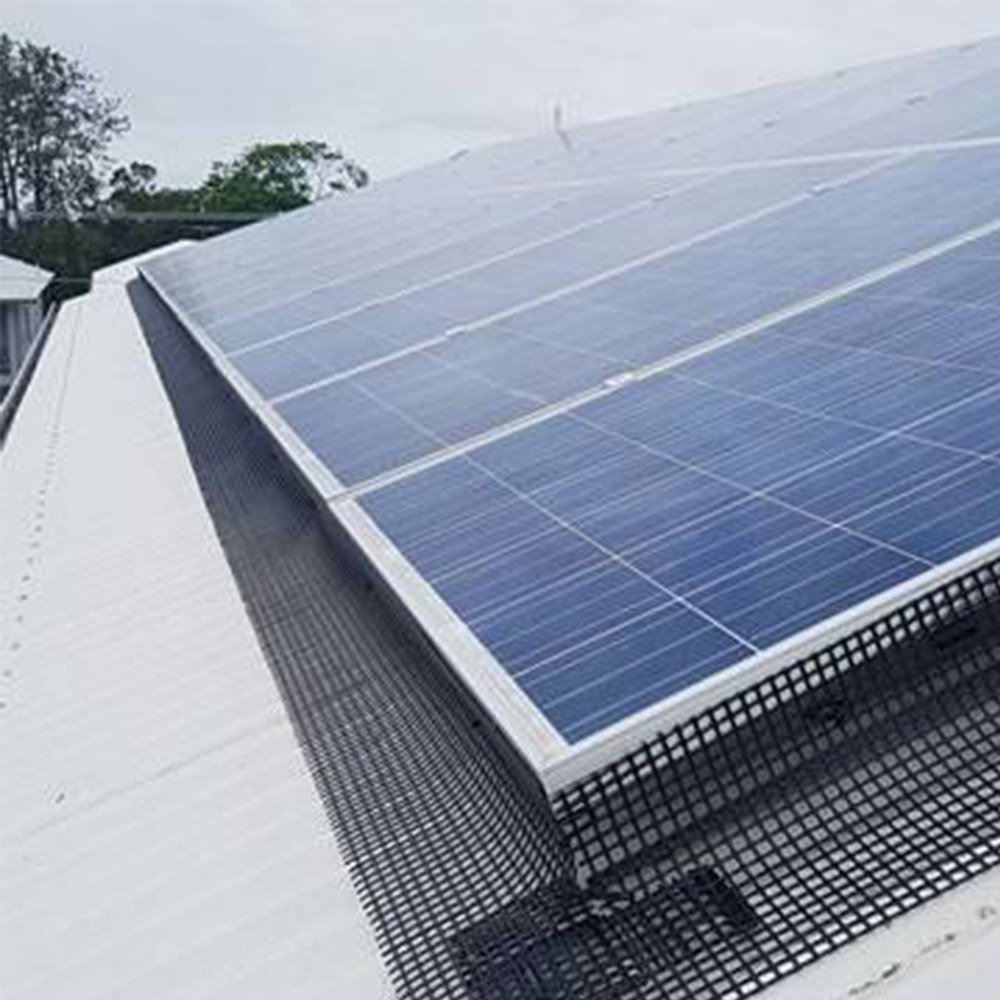 * Helps protect solar panels from rodents and nesting birds with wire screening.
Does not violate panel integrity. Our solar screen kit for birds has finer
mesh(½ x ½ inch) unlike (¾ x ¾ inch). mesh by others.that prevents any birds,

pigeons, critters, and rodents from damaging your rooftop solar panels.
but still allow wind and water flow from your roof.
* The kit comes with 70 thickened fasteners. This has more fasteners than other kits, so you can ensure that fasteners are not missing during installation.

The mesh is made of galvanized steel and coated in black PVC to ensure ultimate weather resistant. The galvanized steel ensures the cut points doesn't rust
and cause discoloration on roofs and the surround solar system components. The black PVC coating blends in with the solar system adding an aesthetically pleasing and modern look by creating a discrete look.
* Our solar panel protect guard is (first welded and then galvanised) for higher strength unlike other (galvanised and then welded) deterrent meshes in the market that will easily get deteriorate and breaks when exposed to sun! The wire on the mesh has the proper thickness allowing for the mesh to be rigid but be malleable and easily cut.
---
Post time: Aug-16-2022