Product Detail
FAQ
Product Tags
Anti Bird Spikes, also known as an anti-roosting spike or roost modification, is a device consisting of long, needle-like rods used for bird control. They can be attached to building ledges, street lighting, and commercial signage to prevent wild or feral birds from perching or roosting. Birds can produce large quantities of unsightly and unhygienic faeces, and some birds have very loud calls that can be inconvenient for nearby residents, especially at night. As a result, these are used to deter these birds without causing them harm or killing them.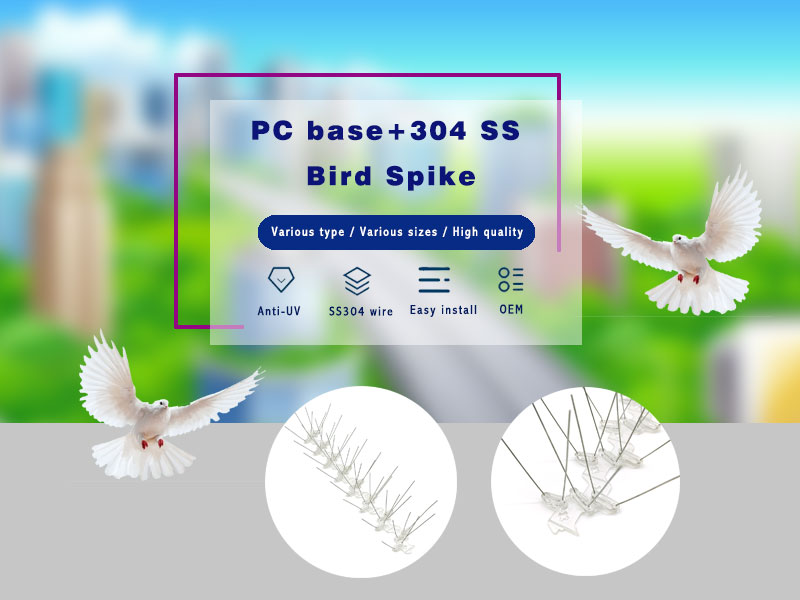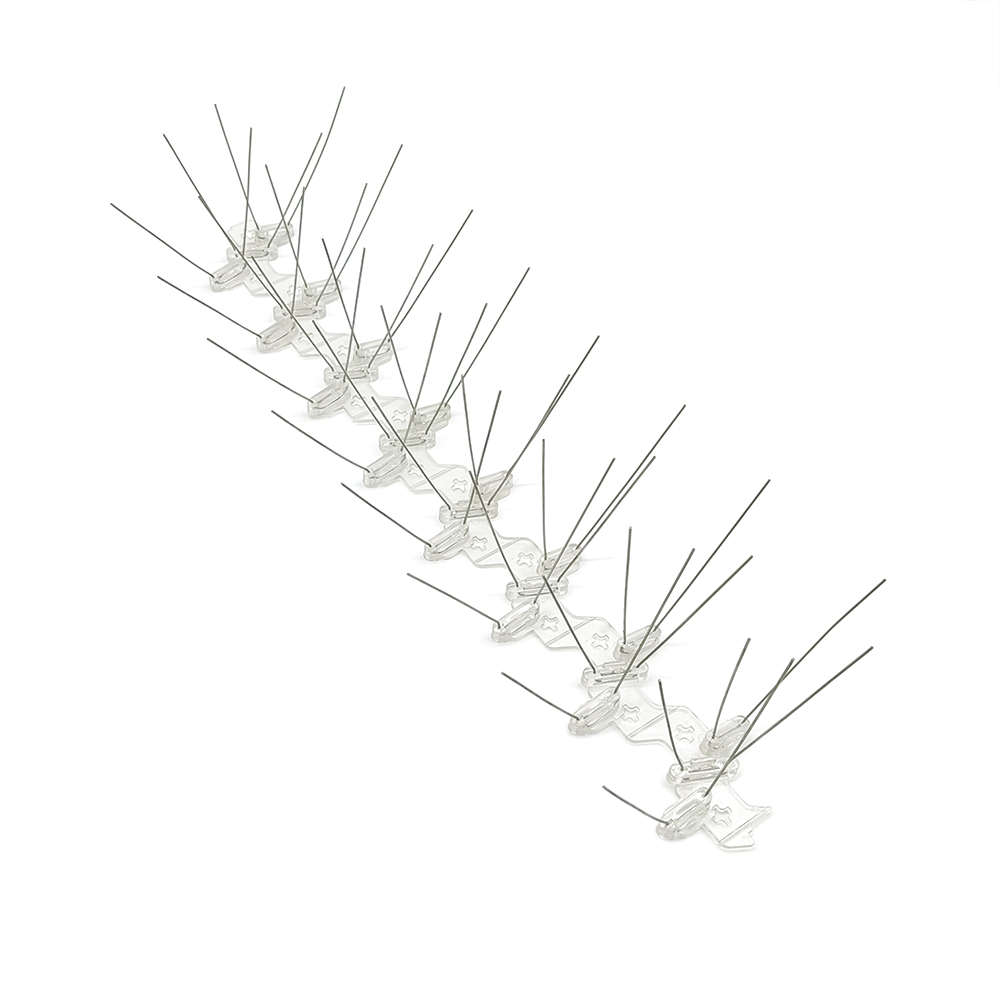 Specification
* Wire Diameter of Spike: 1.3mm
* Length of spike: 110mm-120mm
* Base Size: 540mm (L) x 7mm (W)
* Bird Species – Pigeons, gulls, starlings, indian myna birds, sparrows
* Bird Activity – Day-time perching, night-time roosting and some nesting areas.
* Infestation – From light to heavily infested areas.
* Material– PC base+304 stainless steel spike
* Substrate – Masonry, Steelwork (stainless and galvanised), lead, PVC, PPC, ceramic tiles, glass
* Installation – Using a suitable UV stabilised silicon adhesive or clip is critical to increasing life expectancy.
* Visibility (wires) – Stainless steel bird spikes are far less visible than plastic bird spikes
* Visibility (base) – Low profile base (5mm high) will not be seen from the ground level looking upwards
* Base Colour – Transparent clear base blends well with most surfaces irrespective of the surface colour
* Install Time – Quicker to install than other bird deterrent systems saving you time and money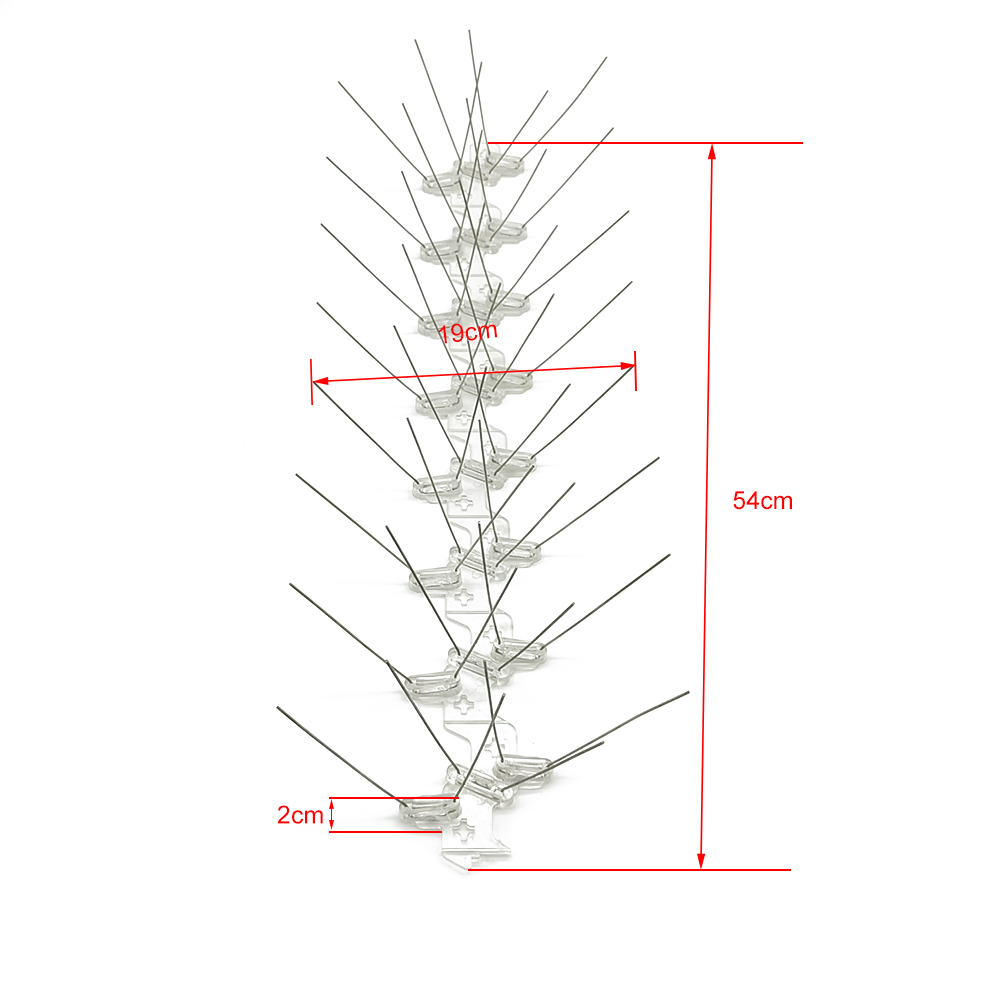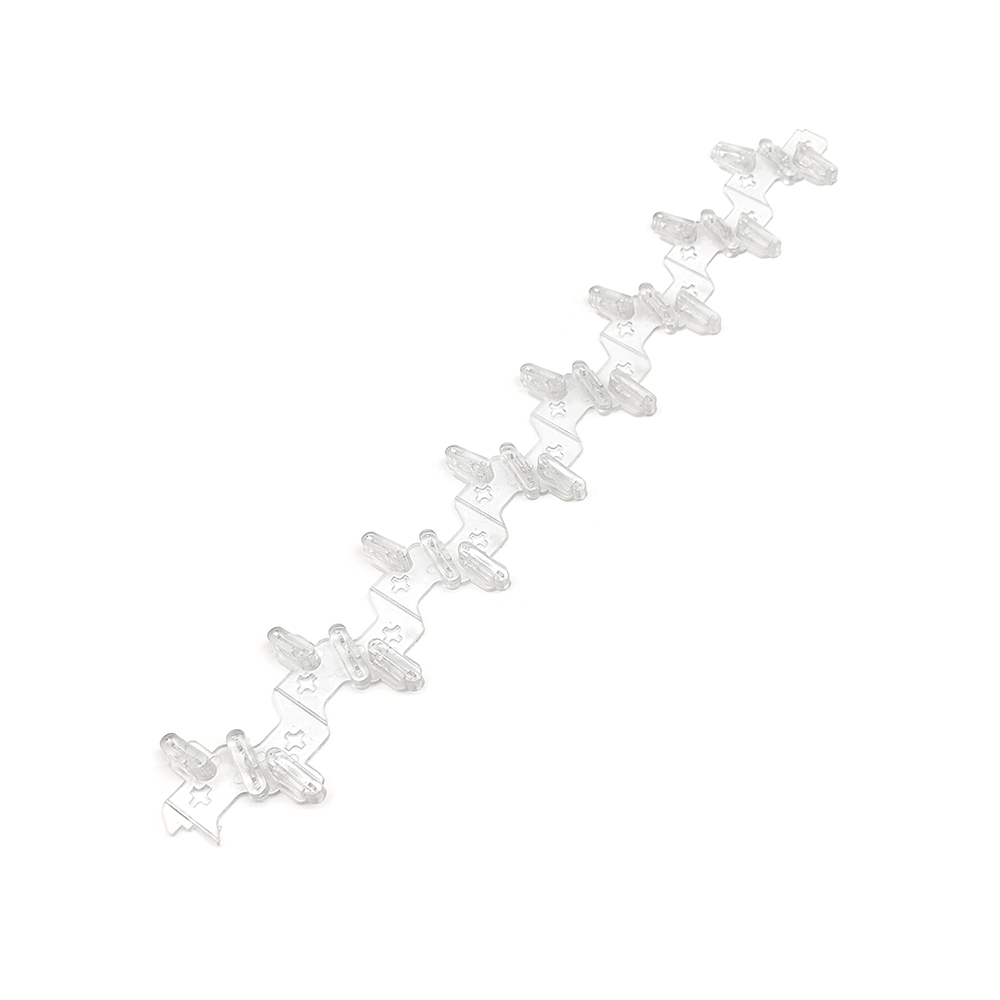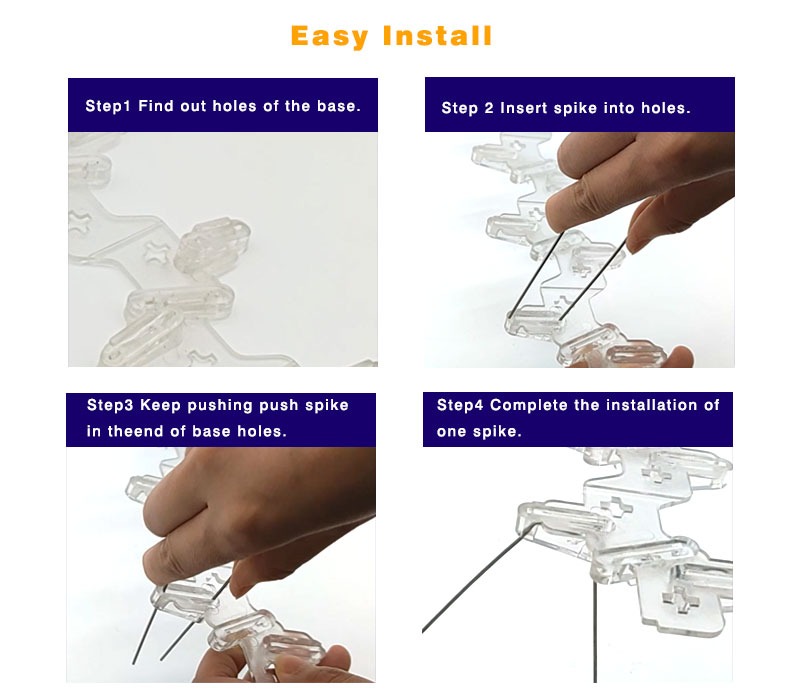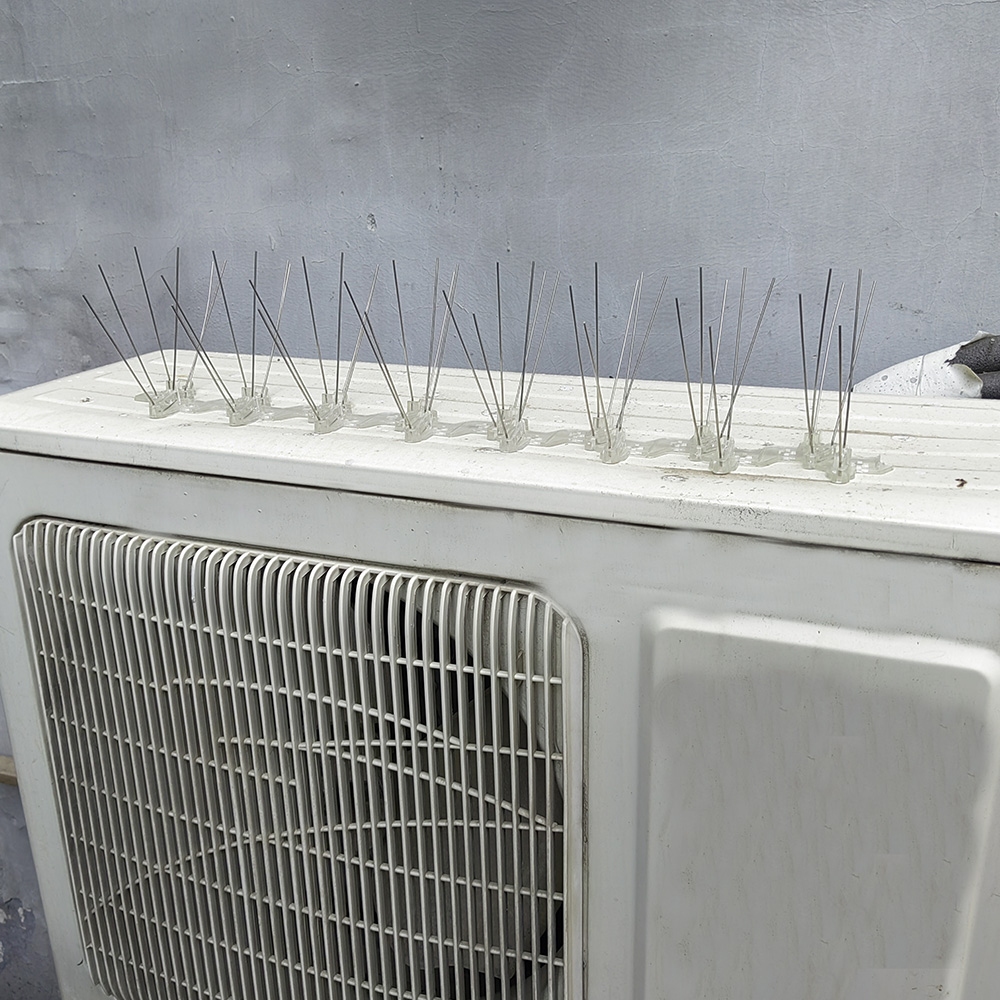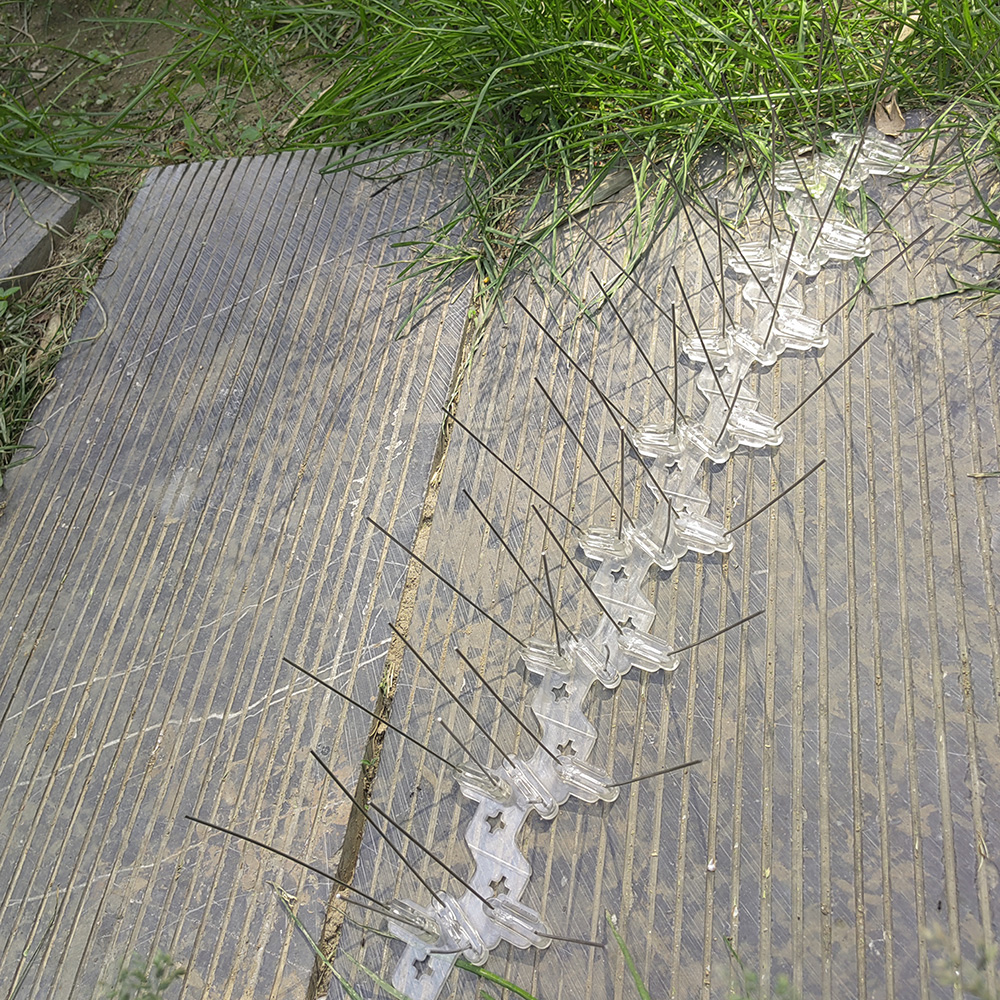 ---
---
1. Can you offer free sample?
Hebei Jinshi can offer you high quality free sample
2. Are you a manufacturer?
Yes, we have been in providing the professional products in fence field for 10 years.
3. Can I customize the products?
Yes, as long as provide specifications, drawings can only do what you want products.
4.How about the delivery time?
Usually within 15-20 days , customized order may need longer time.
5. How about the payment terms?
T/T (with 30% deposit), L/C at sight. Western Union.
Any questions, please feel free to contact us. We will reply to you within 8 hours. Thank you!
Write your message here and send it to us