How to improve the use time of welded gabion ?
Views:1 Author:Site Editor Publish Time: 2020-02-10 Origin:Site
We all know that welded gabion net is widely used, especially in river management, gabion net is widely used. Nowadays, as a new technology, new material and new technology, the new ecological grid structure has been successfully applied in water conservancy engineering, highway, railway engineering and embankment protection engineering. The combination of engineering structure and ecological environment has been realized. At the same time, compared with some traditional rigid structures, it has its own advantages. Therefore, it has become the preferred structure type in the world to protect riverbed, control landslide, prevent debris flow, prevent rockfall and environmental protection.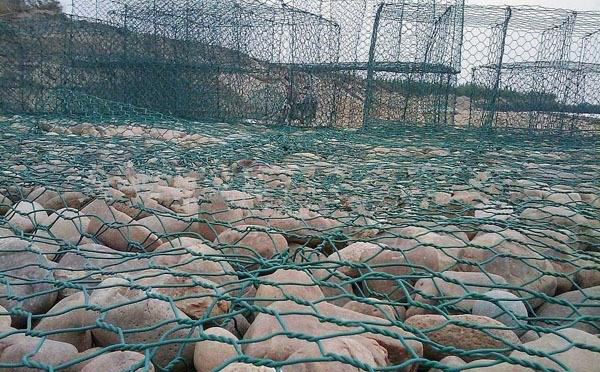 In fact, we all know that gabion box often contact with water, so what should we do to make the age of gabion box increase?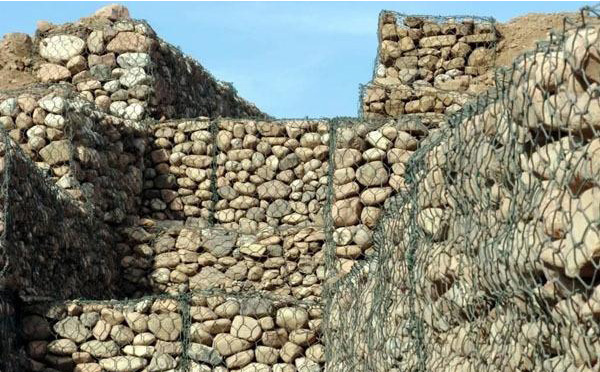 In the application of gabion net in river course, the first thing is to choose the gabion net of corrosion-resistant material, which is coated with a layer of anti-corrosion and anti rust layer, such as zinc coated gabion net, PVC or PVC coated gabion net. The service life of star anti rust gabion net can reach several decades. Secondly, during the installation and use of gabion net in the river, attention should be paid to the damage of the covering layer of gabion net. First, the damage of zinc layer in the process of human installation. If it is accidentally damaged, it can be saved by spraying waterproof paint. The other is to avoid the damage of gabion net caused by sharp stones and objects.
The denser the mesh is, the stronger it will be, the longer its service life will be, and the mesh wire will be uniformly stressed. The diameter of the river gabion mesh wire also determines its service life, and the coarser the wire diameter, the greater the tensile force. Gabion net is a flexible structure of twisting and weaving, which can adapt to large-scale deformation and strong integrity. It can adapt to slope gradient and stabilize riverbed slope.
Gabion net is characterized by strong corrosion function, good overall softness and stability. The use of ecological grid structure and the protection of river bank and its slope toe are very successful models. It gives full play to the interests of Ecological Grid and achieves the desired effect that other methods can not be completed.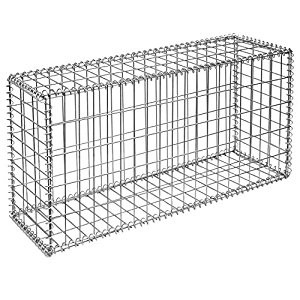 Introduction:
Welded Gabion box is made of welded mesh panel with spirals.
Welded Gabioncages are used in many situations including the stabilization of earth movement and erosion, river control, reservoirs, canal refurbishment, landscaping and retaining walls, etc.
Feature:
· Low cost, easy to install, high efficiency
· High zinc coating to assure of anti-rust and anit-corrosive
· Strong withstand natural damage and ability to resist the influence of bad weather。
· High security
Application:
· Retaining Walls
· Temporary Bridge Abutments
· Noise Barriers
· Beach Reinforcement
· River Bank Revetment
· Landscaped Boundaries
· Drainage Channels and Culverts
· Railway Embankments
· Safety Barriers